Ethiopia Uses Wind Energy to Produce 404 Megawatts of Power
Posted on : Tuesday , 14th November 2023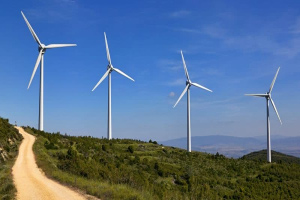 Ethiopian Electric Power (EEP) announced that the country has generated 404 MW of electricity from wind power.
EEP Corporate Communications Director Moges Mekonen told EPA that the country has reached the total production of 404 MW electric power from Wind power.
He noted that many citizens are getting electricity from the wind power plants that have been built so far.
Accordingly, the combined generating capacity of Ashegoda, Adama I and II, and Aysha II wind power plants has reached 404 MW, he added.
A feasibility study has been completed for the construction of 18 wind power projects with a capacity to generate 2,700 MW, the Director expressed.
Moges added that, Gode, Kabribeyah, Tulu Guled and Adigala are among the places where the planned projects will be carried out.
He stated that Ethiopia is paying special attention to the development of renewable energy, so that the natural resources are being utilized with new technologies using wind energy.
Encouraged by the already attained results in renewable energy exploitation, the government is exerting extra efforts to generate more power this fiscal year, Moges mentioned.
Wind power is more reliable and cost-effective than hydro-power generation since the water level of dams decreases during dry seasons, he noted.
Moges said that generating adequate power enables the country to witness sustainable economic growth while getting its citizens out of poverty and darkness.
According to him, Ethiopia has the capacity to produce energy up to 1.3 GW from wind, 45,000 MW from hydropower and 10,000 MW from geothermal.