Julius Nyerere Hydropower Dam Project in Tanzania is Underway Say's Tanzanian Deputy Prime Minister
Posted on : Thursday , 9th November 2023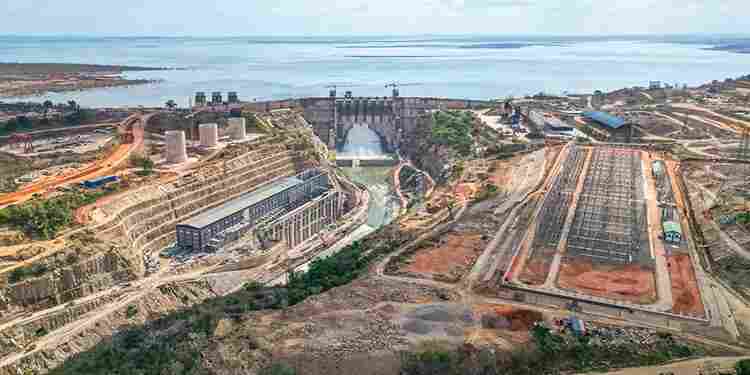 El Gazzar speaks with Tanzanian officials on potential areas of mutual cooperation and expanding Egypt's business opportunities in Tanzania across several industries. Dr. Doto Mashaka Biteko, the Deputy Prime Minister and Minister of Energy, met with Dr. Assem El Gazzar, the Minister of Housing, Utilities, and Urban Communities, at the beginning of his journey to Tanzania to monitor the Julius Nyerere Hydropower Plant and Dam construction, which is being carried out on Tanzania's Rufiji River by the joint venture between Arab Contractors and Elsewedy Electric.
Major General Mahmoud Nassar, the head of the Central Agency for Reconstruction, and H.E. Sherif Ismail, the Egyptian ambassador to Tanzania, attended the conference. The Tanzanian Deputy Prime Minister and Minister of Energy convened with the Minister of Housing to discuss methods to further collaboration between the two nations and to expand economic opportunities for Egyptian businesses in Tanzania across several industries. emphasising the fact that President Abdel Fattah El Sisi of the Arab Republic of Egypt is regularly monitoring this project in light of the anticipated role that the dam and plant are expected to have in providing Tanzania with the electricity it needs, managing the flooding of the Rufiji River, and protecting the environment.
The project according to the housing minister, comprises of a major dam that is complete and has a length of 1025 metres whereas it can hold about 34 billion cubic metres of water. Despite a minimum working level of 163 degrees above sea level for turbines, the water reached a temperature of 165 degrees above sea level and tests have been conducted on the dam's major gates. According to JV authorities, 1.4 million m3 of compacted concrete will be utilised for the main dam's concrete operations. The dam's elementary gates are now in position, and testing and finishing work is in progress. In addition to this, The dam stores roughly 34 billion m3 of water in a new lake to guarantee constant water supply for agriculture throughout the year. This protects the environment from the threats of floods and wetlands, preserving the surrounding wildlife in one of the largest forests in Africa and the whole world.
Source : www.arabcont.com