Tanzania's timber sector is expected to see significant growth.
Posted on : Wednesday , 8th November 2023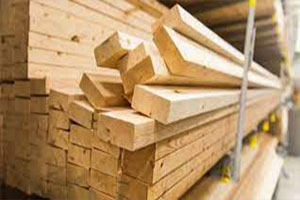 An rise in the number of wood processing industries is expected to significantly strengthen Tanzania's timber sector. This breakthrough has opened up a new chapter for the sub-sector and fully integrated the private sector. The timber business has benefited greatly from the public-private partnership's ability to handle numerous challenges and the prohibition on timber harvest permits has helped the sector. Almost 4,000 firms related to the timber industry have been formed in the nation since the embargo was imposed in 2016, and there are currently roughly 250 engineered wood products on the market, some of which are of a high enough grade to be exported. The timber business will greatly profit from the tight relationship between the state and the stakeholders.
One of the advantages is that Tanzanian engineered wood products can now be sold in the African Continental Free Trade Area (AfCFTA). The export of wood products generates foreign exchange profits that assist the forestry industry. On the Tanzanian mainland, there are 48.1 million hectares of forests and woodlands, of which 20.9 million hectares are productive forests. The remaining 27.2 million hectares of forest are divided into 9.2 million hectares of protected forests that are not legally accessible for the extraction of timber and 18.0 million hectares of wildlife reserves.