Kiambu County Government Intends to Use Solar-Powered street Lights
Posted on : Tuesday , 7th November 2023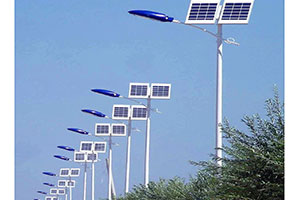 After an announcement that Kiambu County Government has been paying Sh1.7 billion a year for electricity costs related to street lights, the government intends to switch to solar lighting systems.
According to Governor Kimani Wamatangi, the county's monthly electricity expense for street lighting is Sh 142 million and because power prices are rising, that amount might soon reach Sh 200 million.
Wamatangi stated that he has directed that all street lighting projects be solar-oriented when breaking ground on a new level 3 hospital that will cost Sh 50 million in Kahawa Sukari ward, Ruiru Sub County.
He warned that the majority of the county's budget would be consumed by electricity costs if a solar lighting system is not installed.
"To save money, the county government will now make investments in solar energy, and I've given the order that any new street lighting projects must focus on solar power. We shall run out of money to pay our electrical bills if this trend keeps up" the governor declared.
The governor stated that in an effort to improve healthcare services, his administration has begun building 13 new level 3 hospitals throughout the county at a total cost of Sh 650 million.
He continued by saying that in an effort to improve the county's ability to provide health care services, the county government is now spending over Sh 900 million renovating and re-supplying other medical facilities.
At the same time, the governor stated that because Community Health Promoters (CHPs) are so crucial to the delivery of healthcare, there is a possibility that they may be hired.
Stakeholders and local politicians have criticised the county's health care system, calling it terrible and pointing to a shortage of workers, vital equipment and medications.
They have been calling up the governor to deal with the problems plaguing the industry.