15 Winners of the AFSIA Solar Awards 2023 Were Announced In Nairobi At REFA
Posted on : Friday , 20th October 2023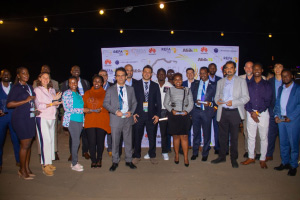 The winners are finally known. The winners of the fourth AFSIA Solar Awards were announced live from Nairobi in Kenya at the Renewable Energy Forum Africa (REFA). A total of 15 companies were honoured in the competition's 13 categories. Among the winners was Gigawatt Global in the "Utility Project of the Year" category.
The Amsterdam-based independent power producer (IPP) built Burundi's 1st PV solar power plant (7.5 MWp) at Mubuga, near the capital Gitega. Nuru, which installs metropolitan electricity networks in the Democratic Republic of Congo (DRC), is another of the companies singled out.
The company, headed by Jonathan Shaw, won the "Financing Deal/Programme of the Year" award after raising USD40 million from the International Finance Corporation, Proparco, the Renewable Energy Performance Platform (REPP), the Global Energy Alliance for People and Planet (GEAPP), E3 Capital and the GAIA Impact Fund.
The fourth AFSIA Solar Awards attracted more than 150 entries from across Africa. "The jury, made up of some of Africa's leading solar energy experts, carefully examined and analysed each entry in order to select the most deserving companies and individuals who will receive the ultimate prize at the awards ceremony," says the African Solar Industry Association (AFSIA), which organises the competition.
This mobilisation bears witness to the dynamism of the solar industry in Africa. It is contributing to electrification on a continent where, according to the African Development Bank (AfDB), more than 550 million people still have no access to electricity. Solar energy also has an important role to play in decarbonising African economies, provided it is sufficiently financed.