Rwanda Signs An Agreement For A Nuclear Test Reactor
Posted on : Tuesday , 26th September 2023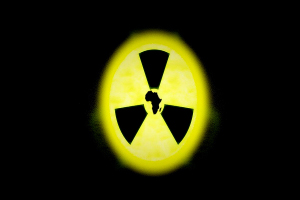 Nuclear research and development organization the Rwanda Atomic Energy Board (RAEB) has inked a deal with Canadian-German nuclear technology firm Dual Fluid for the development of a nuclear reactor pilot project in the East African country.
The reactor is expected to be operational by year 2026 and will use a nuclear fusion prototype comprising 1 liquid fuel and 1 lead coolant of circulating fluids to produce low-cost energy. First testing of the technology will be completed by year 2028.
According to Rwanda's Ministry of Infrastructure, the Government authority of Rwanda "will give the site and foundation to the task while Double Liquid is answerable for the specialized execution of the organization."
The Ministry added that, "The nuclear reactor technology will be added to the existing energy generation mix to accelerate growing energy demand, boost the industrial development and build an economy that is resilient to climate change and reduce the cost of fossil fuels."
The pilot project falls under efforts by the Government of Rwanda to diversify the energy mix and builds on an existing intergovernmental agreement signed with Russia in 2018 for the proposed utilization of nuclear energy. The deal signed with Dual Fluid aligns with the Government's ambition to establish Rwanda as a pilot country for nuclear generation.
The decision of Rwanda for the testing of Double Liquid's innovation is owed generally to the country's exceptionally ideal administration and business climate that has proactively drawn in significant global players.
Fidel Ndahayo, CEO of RAEB, explained that, "In the spirit of remaining a 'proof-of-concept' destination as a strategy to accelerate the integration of innovative technologies, Rwanda is establishing strategic partnerships with start-up companies involved in the design and development of small modular nuclear reactor technologies."