Coca-cola Beverages Africa Switches to Clear-looking Bottles for its Dasani Water.
Posted on : Monday , 18th September 2023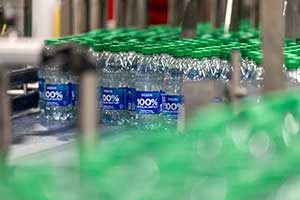 The largest beverage manufacturer in Africa, Coca-Cola Beverages Africa in Kenya, has announced that it will transition to Dasani water bottles for both the 500ml and 1L Packs in an effort to be more environmentally responsible and give its customers a more modern appearance.

The PET (Polyethylene Terephthalate) used to make the clear bottles is highly recyclable, making it possible to produce new bottles with minimal environmental impact through easy collection, sorting and manufacture.

In recent years, the soft drink firm conducted its own investigation to determine whether microplastics are present in Dasani bottled water. This was done in response to a report that claimed the product was one of many well-known brands that were tainted with microscopic pieces of plastic.

The study, conducted by State University of New York scientists for the non-profit media company Orb, examined 259 bottles from 11 different brands that were bought in 19 different places in nine different countries.

Kenya, Indonesia, India, the US, Lebanon, Thailand, China, Mexico, Brazil, and the online retailer Amazon were the nations in question.

According to the study, samples of Dasani water purchased from Amazon had a minimum and maximum concentration of 303 and 85 plastic pieces per litre, respectively, whereas Dasani water purchased in Kenya had a concentration of 335 plastic particles or more per litre.

In a response, Coca-Cola noted that it has not independently verified the findings and that it has some of the highest quality standards in the sector.

"We stand by the safety of our products, and welcome continued study of plastics in our environment," Coca-Cola said in a statement.

"However, as a precautionary measure, we have constituted a project team that will carry out a similar study, with a view to ascertaining if the findings in the study are valid. This independent study will inform our subsequent course of action," the company added.