Ethiopia Government and World Bank Sign $730 Million Corridor Project Agreement
Posted on : Tuesday , 3rd October 2023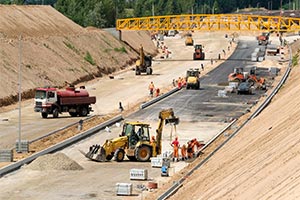 The Addis-Djibouti Corridor project has taken a significant step forward, with the Ethiopian government recently signing a $730 million corridor project deal with the World Bank, which will support the upgrade of the main transport route which passes between Addis Ababa City and Djibouti.
The Ethiopian Ministry of Finance revealed this in a statement, stating that the Horn of Africa Regional Economic Corridor Project, which will be overseen by Ethiopia and Djibouti, aims to improve logistics and connectivity between the two countries via the Addis-Djibouti corridor.
The Addis-Djibouti corridor is part of the Horn of Africa Initiative, a regional cooperation that aims to foster regional integration through infrastructure development, linking to one of the Initiative's primary corridors.
The Addis-Djibouti corridor financial deal was virtually signed by Ethiopia's Minister of Finance, Ahmed Shide, and Ms. Boutheina Gurmiza, World Bank Regional Integration Director.
The Ethiopian government and the African Development Fund were both in charge of jointly sponsoring the repair work between Awash and Adama.
The ministry also revealed that the Addis-Djibouti project would fund the conversion of a 142-kilometer road from Miesso to Dire Dawa into a four-laned motorway that would be tolled, resulting in improved quality and safety, reduced travel time, increased transport capacity, and increased overall efficiency. The route accounts for more than 90% of Ethiopia's maritime traffic.
The Addis-Djibouti Corridor will connect the hinterlands to port areas and market districts, resulting in a significant boost in economic development and increased interaction among people, resulting in social growth and development.
Source : www.constructionreviewonline.com