The Tanzanian Government Commits 4.7bn/ - Towards Improving Water Infrastructure
Posted on : Wednesday , 7th June 2023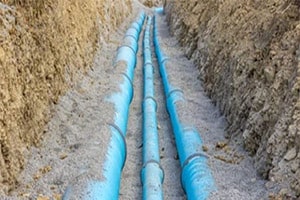 The Tanzanian Government Commits 4.7bn/ - Towards Improving Water Infrastructure
In order to conclude more water projects in the region, the government has nearly quadrupled the funding allotted to the Rural Water Sanitation Agency (RUWASA) in Geita region for the 2023–2024 fiscal year. At a gathering of Community Based Water Services Organisations (CBWSOs), Geita District Ruwasa Manager Sande Batakanwa announced that the government had raised the 2.2 billion set aside for 2022–2023 to 4.7 billion for 2023–2024. The district had 13 deep wells slated to be drilling, alongside five significant water supply projects.
According to him, Ruwasa in the Geita District has completed over 70% of the projects scheduled for the fiscal year 2022–2023, and eight out of the district's 13 wells are currently supplying water. We have projects in five of the district's wards, Nkome, Katoma, Nyamboge, Nzera, and Lwezera, for the next fiscal year. "A special drilling vehicle provided by the government through the Tanzania Covid Rescue Fund (TCRF) was recently delivered to Ruwasa in Geita District and has recently become operational," he said. Mr. Batakanwa stated that the drilling machine provided by President Dr. Samia Suluhu Hassan will be stationed in Geita. "We're going to drill as many wells as we possibly can," He announced.
In order accomplish the goal of relieving mothers of the burden of carrying water, he carried out to work with the CBWSO leaders to manage the projects' implementation. the remarks of Mr. Joseph Kapalatu, the councillor for Lwamugasa Ward, Ruwasa's transportation of water projects using a participatory strategy has helped the community perceive itself as an integral part of the projects and reap benefits right away.
Source : www.allafrica.com