Donation of Solar Lights Will Benefit 200 Poor Families in Kenya
Posted on : Friday , 12th May 2023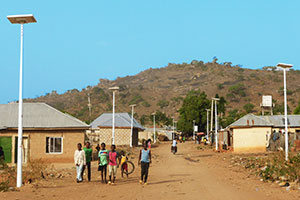 Recently, PowerAfricaSolar made a huge contribution to Kenya's rural communities by giving 200 portable solar lights to underprivileged families with school-age children.

This project intends to address the urgent demand for dependable and environmentally friendly lighting options in rural areas, especially for families without access to power.

By giving these families these solar lights, PowerAfricaSolar is assisting them to overcome the difficulties caused by the lack of access to electricity, allowing their kids to study and pursue school more successfully.

This kind act not only improves the learning environment for the pupils, but it also advances the general health and development of these neighbourhoods.

Additionally, PowerAfricaSolar's gift of transportable solar lights to rural Kenya promotes socioeconomic development.

Remote communities frequently have inadequate energy infrastructure, which limits access to education and slows down economic development.

PowerAfricaSolar is making a significant contribution to removing these obstacles by addressing this pressing need.

Students may study after dark thanks to the availability of solar lights, which helps them achieve better academic results.

Additionally, PowerAfricaSolar is enabling these vulnerable families to take advantage of improved chances, enhance their standard of living and support long-term sustainable development in their communities through promoting education.