Tanzania signs contracts for rare earth and graphite projects worth 667 million USD
Posted on : Thursday , 27th April 2023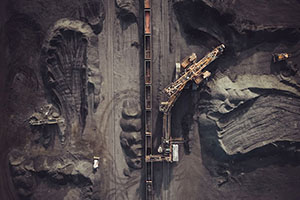 In an effort to expedite negotiations on pending mining and energy projects, Tanzania signed agreements worth 667 million USD with three Australian companies to mine rare earth minerals and graphite.
Tanzania will own a 16% stake in each of the businesses that will be established in conjunction with Evolution Energy Minerals, Ecograf Ltd., and Peak Rare Earths to manage the projects, per the agreements with those companies. Palamagamba Kabudi, the head of the government's negotiating team, made this statement.
The US government and its allies, including Australia, are working hard to lessen their reliance on China. Australia is one of the world's largest producers of rare earths outside of China.
In consumer electronics, electric vehicles, smart phones, renewable energy sources, and military hardware, a class of 17 minerals known as rare earths is used.
According to the agreement made between Tanzania and Peak Rare Earths, the minerals will be mined in Ngualla in southwest Tanzania.
According to Kabudi, Evolution Energy Minerals and Ecograf will mine graphite in Tanzania's south and east. The mineral will be mined in the north by Ecograf as well.
The mineral used for the anode, or negative end, of a lithium-ion battery is graphite. There aren't many practical alternatives for batteries, and about 70% of all graphite comes from China.