Tanzania pioneers the transition to electric vehicles in East Africa
Posted on : Tuesday , 25th April 2023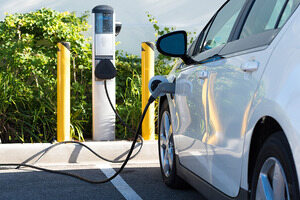 According to a recent analysis, Tanzania is gaining progress on e-mobility quicker than any other East African country.
According to the Africa E-Mobility Alliance report, which was issued last month, Tanzania has at least 5,000 electric cars (EVs). However, due to a variety of problems, e-mobility remains a "very young" business.
High import fees, uncertain government policy, insufficient financing, too few specialists, restricted energy grid access, and little customer education are all impeding adoption. In Tanzania, at least 10 firms were active in importing, selling, retrofitting, maintaining, and charging electric automobiles as of February 2023.
Felchesmi Mramba, permanent secretary for energy, said yesterday that the government was doing all possible to establish an enabling business climate to encourage investment in e-mobility. He stated that the government will ensure that there is enough energy for EVs.
Mr. Mramba stated, "We are prepared to work with the private sector to ensure that there are enough charging stations for electric vehicles."
In a new effort to encourage efficient and greener energy, he said the government has hired a consultant to create a plan that will include, among other things, the use of EVs and compressed natural gas cars.
Along with loan guarantees for local banks for EV purchases, respondents highlighted lower import tariffs as having the greatest potential to stimulate the private sector, according to the survey.
In terms of poor power grid access, like in many other nations, access is greatest in cities and diminishes in rural regions. According to the survey, car density is greater in metropolitan areas, therefore the possibility for EVs begins in Tanzanian cities.
To provide energy for EVs in rural locations, a variety of technologies, including grid expansion and small grids, may be required. Currently, around 40% of Tanzanians have access to grid energy. Tanzania has set a lofty aim of electrifying 75% of the country by 2025 as part of its Vision 2025.