Kenya to assemble 130 electric buses from China in 2023
Posted on : Wednesday , 29th March 2023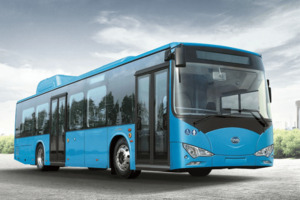 In 2023, Kenyan automaker Associated Vehicle Assemblers (AVA) plans to produce 130 electric buses built by Chinese automaker BYD.
AVA's managing director, Matt Lloyd, stated in Nairobi, Kenya, that the company has constructed 15 BYD electric buses for the local market that were imported as a collection of components.
"The benefit of BYD is that it is one of the world's leaders in electric car manufacturing, and the level of quality of the vehicles is quite good," Lloyd remarked on the sidelines of an electric vehicle symposium.
According to Lloyd, the locally made BYD buses adhere to strict safety standards, enhancing overall road safety in Kenya. He claimed that his company obtained current automobile technology thanks to technical help from BYD.