T3 (EPZ) Limited installs first PET Bottle Recycling Line in Kenya
Posted on : Wednesday , 8th March 2023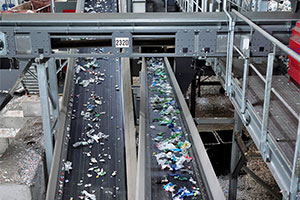 A Starlinger recoSTAR PET bottle-to-bottle recycling line was ordered by T3 (EPZ) Ltd, a Megh Group company, for its new facility in Athi River, Kenya. T3 wants to help develop a sustainable future that will benefit the nation's society and ecology with the help of this project.

The market for recycled PET in Kenya is expanding due to the need to reduce environmental pollution in the nation, protect natural resources and raise public knowledge of the advantages of recycling.The Megh Group firm T3 (EPZ) Limited will set up the Starlinger recoSTAR PET 165 HC iV+ recycling line in Athi River, located near Nairobi, as the first PET recycling system for bottle-grade rPET and resin in Kenya and Eastern Africa.

The food-safe rPET will be utilised in the manufacture of bottle preforms, the production of polyester fibre for the textile and apparel industries, as well as the automobile trimmings and textile firm Megh Singh Cushion Manufacturers owned by the group.T3 obtains the used PET bottles for recycling using a variety of collection techniques.T3 ensures that the rPET resin produced will be of the highest quality to fulfil the demands of major brand owners like Coca-Cola by using meticulous collection and sorting techniques and processing on the FDA and EFSA-approved Starlinger recycling system.

"As we were trying to develop a project to produce our own textiles for the automotive sector, we realized that there is a big need for recycled materials in the textile and packaging industry", Stated Gurpreet Kaur Kenth, COO of T3.

The third generation is currently in charge of the family-owned Megh Group, a collection of businesses with headquarters in Nairobi, Kenya.T3 will supply recycled PET for use in making yarn, textiles, and bottle-to-bottle conversion. By collecting waste and turning it into a recycled product that can be utilised in the creation of sustainable packaging and textiles, it will carry on the family history of being a social impact business that lowers environmental impacts within the sector and generates social benefits.
Source : www.Kenygonews.com