Tanzania's drive to promote medical tourism gains new momentum
Posted on : Friday , 11th November 2022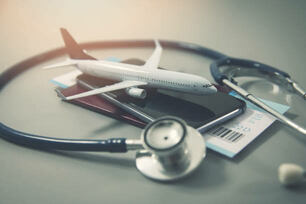 Tanzania's commitment to provide access to specialised and super-specialized healthcare services was given a boost as the Ministry of Health signed an MoU with Egypt's Alameda Healthcare company.
Prof. Abel Makubi, permanent secretary in charge of the Ministry of Health, noted that this was the government's seventh similar agreement, following those with Kenya, Burundi, Rwanda, Israel, India, and Turkey.
According to him, the MoU with the Alameda Healthcare group will give the nation access to Alameda Healthcare's patient referral services, expert skill exchange programmes, training for medical staff, and online medical consultation services (Telemedicine).
As other 15 Agreements of Understanding (MoUs), which focus on the supply of high-quality health services, are in various stages of negotiation, Prof. Makubi emphasised that the government would continue to invest in healthcare services.
The Third Five-Year National Development Plan (FYDP III), which places focus on the enhancement of primary and specialised health care, and the 2020–25 Election Manifesto of the ruling CCM are both in accord with the implementation of the health initiatives.
He said that the government will continue to make efforts to restructure the industry and that its desire to make Tanzania a centre of excellence in the provision of specialised and super-specialised health services is unwavering.
As a result of implementing a medical tourism strategy, "we want to turn the country into the centre of excellence to attract patients from outside the country," he said, adding that the facilities will continue to play a role in lowering the number of Tanzanian patients going abroad for treatment.
In line with international diplomacy, the Foreign Affairs and East African Cooperation ministry has conducted talks with 18 Embassies since 2021–2022, along with investors, to promote them to come and engage in the health industry.
As of now, efforts to create a medical tourism strategy are beginning to pay off as patients from Kenya, Burundi, the Democratic Republic of the Congo, Malawi, Comoro, and Mozambique are being treated at the Jakaya Kikwete Cardiac Institute (JKCI) and Muhimbili Orthopaedic Institute (MOI).
The MoU with Alameda will also enable a number of super-specialties, treat Tanzanian patients who are sent to Alameda Healthcare facilities, and offer regular feedback to the Tanzanian doctor who referred the patient for follow-up in the future.
He underlined that "the five-year agreement will allow Tanzania to receive nursing and midwifery professionals to create capacity for improving services, quality, and management of hospitals' resources to ensure excellent services."
Mr. Neeraj Mishra, Chief Executive Officer of the Alameda Healthcare Group, underlined his commitment to the agreement's effective implementation, which will significantly aid Tanzania's development by producing reliable, large healthcare services through the use of contemporary technology.
They will deal with capacity building and training young doctors by utilising technology.
According him, the MoU will also free up the government from having to spend billions of dollars on referrals abroad, allowing it to use those funds for other pressing obligations.