The government has Pledged $36 Million for the Makonde Water Supply.
Posted on : Wednesday , 9th November 2022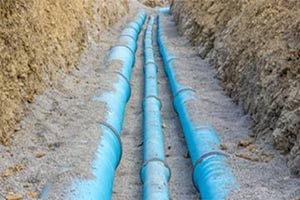 The Makonde Plateau Water Supply Project in the Mtwara region will be implemented in Tanzania with the help of 84.7 billion Tanzanian shillings (more than $36 million) from the government. Over the coming years, it is intended to increase this region of the nation's access to clean drinking water.

The government has budgeted Tshs 84.7 billion (more than US$36 million) for the continued execution of the Makonde Plateau Water Supply Project in the Mtwara Region as Tanzania struggles with acute drinking water shortages that are made worse by drought. According to Benard Bwire, the project manager for the Makonde Plateau Water Project, the Tanzanian government has already paid at least 12.7 billion Tanzanian shillings, or more than $5.1 million.

The task will be finished by China Civil Engineering Construction Corporation (CCECC). The project involves installing a 300 mm steel pipe parallel to the existing 300 mm steel pipe and strengthening 6 km of pumping pipelines from Mitema to Nanda. In addition, the 250 mm polyvinyl chloride (PVC) pipe will be paralleled for 2.2 km by 350 mm steel pipe installed by CCECC to strengthen the gravity main from Nanda to Mtopwa.

Three tanks for storing drinking water will be upgraded as part of the drinking water project, together with the Mitema water treatment plant and related facilities. The Mtwara region's drinking water supply, particularly in the cities of Newala, Tandahimba, and Nanyamba, is to be improved.

All of the facilities will allow the population to receive 65,000 m3 of drinking water per day, far exceeding the estimated daily demand of 25,000 m3 in Newala, Tandahimba, and Nanyamba. The additional resource will be able to serve surrounding towns, increasing Tanzania's rate of access to drinking water, which the authorities estimate at 86% in urban areas and 72.3% in rural areas. Tanzania intends to achieve universal coverage by 2030.