KENYA: Boreal Light Equips 28 Hospitals with Solar-Powered Desalination System
Posted on : Tuesday , 8th November 2022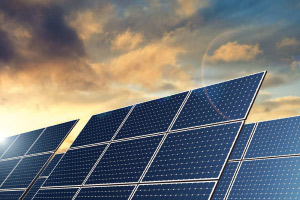 Since October 13, 2022, 28 hospitals in Kenya have been supplied with clean water. This is thanks to new water desalination systems. The German start-up Boreal Light supplied the systems, which were then installed by the Kenyan start-up WaterKiosk Africa.
Inaugurated by the Chief Administrative Secretary of Kenya's Ministry of Water, Sanitation and Irrigation, Andrew Tuimur, the new facilities serve hospitals in Kenya's coastal region as well as Turkana and Nakuru counties. The systems are equipped with solar PV panels with a combined capacity of 450 kWp.
In addition to providing clean drinking water, Boreal Light's goal is to help fight Covid-19 in Kenyan hospitals by providing sufficient water for sanitation, including hand washing. According to Andrew Tuimur, only 22.8% of Kenyans have limited sanitation services and 40% use unimproved services.
The 28 desalination systems provide 100 m3 of water per day. This will increase access to safe water and sanitation for at least 6 million people in Kenya each year. The project, implemented in partnership with Deutsche Investitions-und Entwicklungsgesellschaft (DEG), the subsidiary of the German Development Agency (KfW), will also offset the emissions of 10,000 tons of CO2 equivalent per year in Kenya and create 185 jobs, 52 of which are direct.
The new Boreal Light desalination systems will support existing facilities in Kenya. A recent program implemented by the start-up has resulted in the commissioning of 19 solar-powered desalination systems in the East African country.