Four more Kenyan towns are now served by Uber
Posted on : Friday , 30th September 2022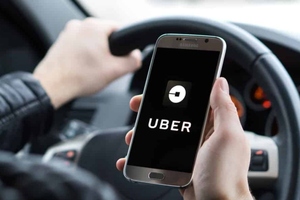 Eldoret, Nakuru, Naivasha, and Kisumu are the four new cities in Kenya where Uber has announced its expansion.
Now accessible in 8 East African cities, the expansion strengthens Uber's position there. Since the company's 2013 start, it claims to have performed 1 billion trips in Africa.
The business also unveiled new features, updates, and solutions geared toward delivery, travel, and safety in Kenya.
With the introduction of UberXL in Nairobi, Kenya, moving around the city with a group of friends has never been simpler. This choice is excellent for airport travels as well as for those travelling on business because it offers seating for up to 6 persons and extra luggage.
ChapChap Share, a shared transport option that offers up to 30% in trip fare savings when a rider is paired with a co-rider, is reportedly being introduced by Uber.
We are committed to East Africa, a critical contributor to the expansion of our business in Sub-Saharan Africa, said Imran Manji, Head of East Africa. We are concerned about making it simple for people to travel and see their cities, as well as about giving drivers more options to make money.
The ride-hailing business announced that it is conducting Safety Check Ups throughout Sub-Saharan Africa (SSA) to urge users to finish their safety profiles by activating and using features like Trusted Contacts, PIN verification, and Ride Check
With the adoption of the burgeoning dark store trend, which offers non-traditional retailers options to tap into untapped areas that they wouldn't have easily accessed, Uber Eats continues to push the envelope.
With a 67 percent year-over-year rise in subscriptions on Eats, we are humbled and inspired by the progress that we have seen in South Africa and Kenya, says Kui Mbugua, general manager of Uber Eats Kenya.
In Sub-Saharan Africa, Uber Eats is introducing new services like Thing Replacements, which let customers select the next best item if the original item is out of stock, and Safety Age Verification, which lets users scan their IDs to check they are of legal age to buy alcohol and pharmacy items.