By September, Kenya Power will establish electric vehicle charging stations
Posted on : Thursday , 1st September 2022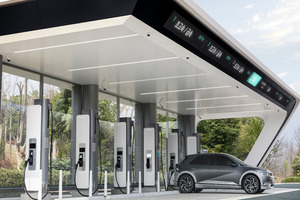 As the transition to clean transportation gains traction, Kenya Power will begin building electric charging stations for households, businesses, and the general public nationwide as of next month. In order to pilot the charging stations, the State-owned power utility is looking for a company to create an e-mobility network infrastructure system (ENIS) in Nairobi and Nakuru.
Due to the requirement for electrical supplies for motorists, Kenya, like the rest of the globe, is striving for clean mobility to reduce environmental pollution from fossil fuels. Kenya Power is at the centre of this transition.
The public utility issued a request for proposals and invited bidders to create the infrastructure so that customers can also pay with M-Pesa and credit, just like at conventional gas stations.
With multiple enterprises already testing electric-powered buses and motorcycles, clean mobility is quickly gaining traction in Kenya. Given the demand for electrical supply, Kenya Power is at the forefront of this movement.
Kenya Power plans to put in place a network infrastructure system for e-mobility. The technology would guarantee that Kenyan e-mobility clients can be served seamlessly across the entire country wherever Kenya Power has grid presence.
The use of clean energy transportation alternatives is essential to counteract the harmful consequences of climate change. According to estimates, a quarter of the world's greenhouse gas emissions come from diesel and gasoline-powered vehicles.