Oromia generates USD 324 million in revenue from mining in Ethiopia.
Posted on : Wednesday , 24th August 2022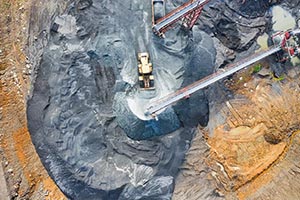 During the fiscal year 2021/2022, the Mineral Development Authority of Oromia Regional State earned USD 324 million from mineral mining. During the same time period, the Regional State sold 4,316 kilos of gold and 461,000 tonnes of coal. Furthermore, it delivered 22 million tonnes of gypsum stone to Addis Abeba-based building enterprises.
Oromia is said to contain untapped mineral resources. However, the Regional State has barely accessed 10% of its mineral resources. According to Tesfaye Megersa, Director General of the Oromia Mineral Development Authority, the Authority is taking a number of steps to attract investors to the mining sector. As a result, the state acquired eight gold washing machines to assist officially authorised miners. The government is also attempting to strengthen its legal structure.
The Oromia Mineral Development Authority was reformed in 2019 in order to improve its operational capabilities. Minerals discovered in the Regional State include gold, copper, coal, emerald, and gypsum.
Source : www.2merkato.com