Kenya Power to Install EV charging Stations in Nairobi and Nakuru
Posted on : Friday , 12th August 2022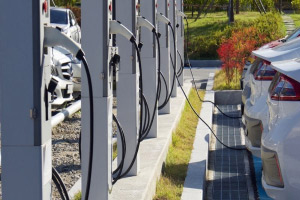 The state-owned company Kenya Power has announced the installation of charging stations throughout the country. The operation will start in the capital Nairobi and Nakuru County.
In Kenya, the electricity distribution company Kenya Power wants to support the development of sustainable mobility through the deployment of charging stations for electric vehicles on a national scale. The cities of Nairobi and Nakuru will be the 1st beneficiaries of this project.
The facilities, which will be operational by year 2023, will power 50,000 buses and 2 million motorbikes with electricity supplied by Kenya Power. These stations will contribute to the explosion of the electric vehicle market in Kenya.
In this context, Kenya Power's alternative is intended to be less expensive for drivers, as the company estimates that an electric minibus travelling about 200 km (at 120 kWh) per day in Nairobi consumes only 2,400 Kenyan shillings ($20) in energy. To carry out this strategy for developing green mobility in Kenya, the state-owned company headed by Rosemary Oduor is giving itself 6 months "to assess the potential and complexity of the electric mobility ecosystem before large-scale implementation throughout the country".
Kenya Power, which celebrates its 50th anniversary in 2022, also plans to develop geo-mapping software to enable electric car drivers to locate the nearest charging point. This project joins that of Kenya Electricity Generating Company (KenGen). The electricity producer recently installed a charging station for electric vehicles in the capital Nairobi.