CAK approves Ramco Plexus' purchase of Platinum Packaging.
Posted on : Friday , 10th June 2022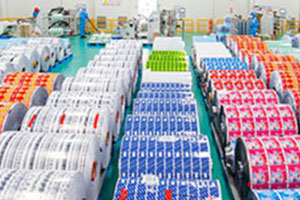 The Competition Authority of Kenya (CAK) has given unconditional regulatory approval to Africa-based investment holding company Ramco Plexus to purchase flexible packaging film maker Platinum Packaging.
Platinum Packaging, founded in June 2009, is a 50/50 joint venture between Ramco Group and Carton Manufacturers.
The company has locations all around Kenya and controls a 7% portion of the country's flexible packaging and labelling market.
Ramco Plexus will buy Carton Manufacturers' 50% ownership in Platinum Packaging for roughly KES500 million ($4.27 million) as part of the planned merger.
"The proposed deal includes Ramco Plexus acquiring sole control of Platinum Packaging, resulting in a change from joint control to sole control," the CAK stated in a statement.
"As a result, the transaction qualified as a merger under Sections Two and 41 of the Competition Act 12 of 2010."
"The relevant product market for the purpose of analysing the transaction was judged to be the market for flexible packaging and labelling."
"Because the target has stores and service centres all throughout the country, the relevant geographic market was found to be nationwide."
According to the CAK, the agreement is "unlikely to materially lessen or prohibit competition in Kenya's flexible packaging industry."
Companies in merger undertakings must seek authorisation from the CAK if their combined assets or turnover are KES1 billion or more, according to the country's competition regulations.
Platinum Packaging is one of Eastern and Central Africa's largest gravure and digitally printed flexible packaging companies.
Among the industries served by the company are fast-moving consumer goods (FMCG), food and beverage, and agrochemicals.
The companies' combined assets are worth more than KES1 billion in total.
Digital printing and packaging, as well as the delivery of paper and printing supplies, are among Ramco Plexus' major services.
Source : www.packaging-news.com