KEFI approves a capital raise of 1.8 billion ETB
Posted on : Wednesday , 25th May 2022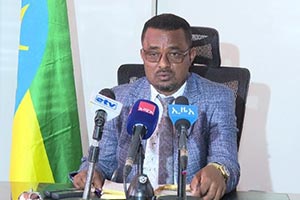 Addis Abeba, Ethiopia - According to sources, the shareholders of KEFI Minerals, a gold exploration and development business, approved a capital raise of 28 GBP (1.8 billion ETB). According to a press statement issued last week, the money would be invested in the Tulu Kapi site and two additional Saudi Arabian projects.
The aforementioned sum is part of a wider package of 1.8 billion ETB for the Tulu Kapi location, according to the press conference. After meeting with stakeholders in South Africa, KEFI was able to develop this comprehensive package.
According to the news statement, initial development at the Tulu Kapi site is confined to community-relevant programming, engineering, and early building operations. The Tulu Kapi project, according to KEPI, demonstrates how much foreign players are ready to invest in Ethiopia and rely on the local people and government to offer a niche for the initiative.
When the Tulu Kapi location achieves optimal output, KEFI anticipates 250 million dollars in gold exports and a workforce of over a thousand people drawn from the local population.
Source : addisstandard.com