Heifer Launches Africa's Digital Agriculture Champions Initiative
Posted on : Tuesday , 3rd May 2022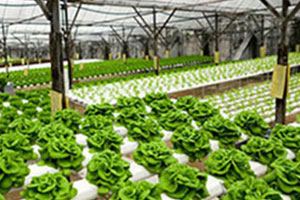 The Digital Agriculture Champions (DAC) initiative was launched by Heifer International, a nonprofit organisation dedicated to ending global hunger and poverty.
Starting in Kenya, the initiative will supply sustainable, cost-effective training modules for smallholder farmers across Africa. Heifer is investing in digital extension systems for training as a post-pandemic response strategy that will create efficient, scalable solutions for farmers and help boost the value chains in which they work, as well as advancing technology and mechanisation to address some of the post-pandemic challenges across different agricultural value chains in Africa.
"Heifer is committed to igniting ground-up engagement of the youth in agriculture," says Adesuwa Ifedi, Senior Vice President Africa Programs. The Digital Agriculture Champions programme will promote the use of digital technology in agriculture by delivering solutions to smallholder farmers on a large scale."
"The AYuTe Africa Challenge was conceived by Heifer based on four decades of experience as a trusted partner of African farmers—and seeing first-hand the stark difference between local farms that have access to modern technology and those that do not," she continued.
Heifer is collaborating with Kuza Biashara, a digital social company, as a technical partner to develop a bundled solution that provides tailored digital training and extension services to smallholder farmers in Africa, as part of this tech innovation initiative.
"We are a firm believer in the idea that one plus one equals eleven," Kuza's founder Sriram Bharatam remarked. You may make magic when you combine tools with partners who have a common vision and beliefs."
"The Digital Agriculture Champions will take advantage of the network effect by first incubating young entrepreneurs, who will then engage approximately 200 households in rural communities, providing them with the knowledge, tools, and networks they need to transform how they do business in a sustainable way, particularly in agriculture," he explained.
The Digital Agriculture Champions programme intends to lead a continental movement by providing a collective voice to millions of previously excluded youngsters by developing an ecosystem of mentors who provide emotional, functional, and technological assistance to micro-entrepreneurs.
Source : www,tribeiona.com