Ethiopia aims to increase large-scale Domestic Investment in the Mining Sector
Posted on : Wednesday , 27th April 2022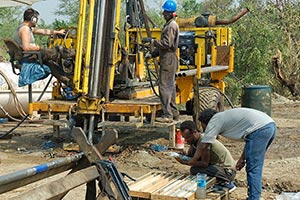 Ethiopia has attempted to increase local investor engagement in the country's private sector – through the establishment of new rules and frameworks – in order to promote the industry, strengthen the economy, and drive socioeconomic development.
Various economists, including Amanyhun Reda, a trade and investment counsellor, and Yared Haile-Meskel, Managing Director of YHM Consulting, have stated that the government's involvement will foster economic growth and give opportunities for local development.
'With Ethiopia's limited technological capacity, developing local investors in the mining sector is the order of the day to enhance economic transformation,' Reda said, adding that 'knowledge and experience will be developed over time, not overnight, and higher education institutions have a big role to play in filling the skills gap in the sector.'
Despite Ethiopia's vast resources, the country has been unable to benefit from the mining sector due to a lack of local investment, according to Reda, who believes that increasing the role of local investors would result in the creation of a significant number of jobs while also expanding the east African country's energy sources.
The government has set a goal of increasing the mining sector's contribution to GDP from 3% to 10% by 2030, by removing barriers to local investment, with a particular focus on minerals such as potash, which is used in agriculture and construction, rather than those utilised in the artisanal industry.
Ethiopia's incapacity to develop and utilise its natural resources, according to Haile-Meskel, has stopped the nation from laying the groundwork for general growth, pointing out that large-scale domestic investment has the potential to propel the country's industrialisation.
Source : energycapitalpower.com