In Kenya, Rwanda and Nigeria, researchers developed innovative products out of old plastic water bottles.
Posted on : Wednesday , 2nd March 2022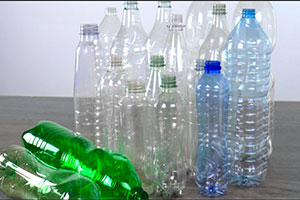 Researchers from Loughborough University produced unique devices as part of an experiment aimed at lowering the impact of recyclable material in developing countries.
The Circular Plastics project, worth £150,000, intends to promote local African companies including farming, fishing, and building by converting throwaway bottles into valuable products.
The following are some of the products that have been developed:
Fruit picker - customised for the fruit to be plucked and made from locally sourced materials (netting/bamboo).
Adaptable boat baler - Pumps water using a discarded water bottle and the suction caused by wave action.
Non-electric milk cooler - An evaporative flask to lower the temperature of contents by up to 10 degrees.
Customised machete peeler - For local products such as cassava, a custom machete peeler has been attached to the blade with an optimal peeling angle.
Sand dredging adaptor - Designed to work with locally available buckets for sand dredging in home building.
Modular fish farm system - Customizable based on required size and locally accessible materials (netting/bamboo).
Plastic bottles collected from communities in Kenya, Rwanda, and Nigeria and turned into 3D printer filament to make the tools.
The reclaimed plastic is then converted into a product or tool that uniquely benefits that community, based on the requirements of local people and companies.
"Some nations have been largely excluded from the benefits of breakthrough polymer goods that make chores easier, cleaner, and safer due to high production costs," stated Dr Mark Evans of Loughborough Design School.
"With the step-change benefit of employing locally produced waste materials in their cost-effective fabrication, the project has successfully turned this on its head."
"By transforming waste plastic water bottles into filament for 3D printing, the technology makes recycling waste plastic water bottles an appealing economic prospect."
"By combining this with industrial design approaches that involved stakeholder engagement in Rwanda, Kenya, and Nigeria, the ability to 3D print complicated forms without the requirement for tooling enabled the creation of specialised products that would not otherwise be viable."
The Circular Plastic project is a cooperation between Loughborough, Aston, and De Montfort Universities, as well as a UK-based NGO and project partners in Kenya, Rwanda, and Nigeria, and is funded by the Engineering and Physical Sciences Research Council (EPSRC).