Plans Underway to Introduce All-Electric Cars in the Nation says Kenya Power
Posted on : Thursday , 27th January 2022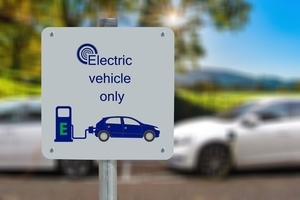 Kenya Power claims that the country's innovative ambitions to enter into the all-electric car industry are well underway.
Acting Managing Director Rosemary Oduor of the utility corporation said the government is closely monitoring the situation in order to make it easy for those who want to buy electric vehicles in the nation.
"Kenya Power, the country's electrical distributor, will continue to innovate in this area. It is not only automobiles, but an entire eco-system that includes charging, charging models, and engagement with electric vehicle customers "She stated.
Oduor stated that electric vehicles are getting more inexpensive and promised Kenya that it will not fall behind in the electric domain.
"We already have electric bikes that we are using on a trial basis to learn the dynamics of electric vehicles, charging dynamics, and funding dynamics," she explained.
Kenya Power joined forces with the United Nations Environment Programme (UNEP) in March 2021 to establish a pilot project for electric bikes in Kenya.
The company acquired 25 e-bikes for its metre readers, which will be used to assess the motorcycle's use in Kenya.
Kenya's entry into the electric market aims to minimise dependency on gasoline and fuel.
In its rush to diversify beyond providing power to households and businesses, the utility is eyeing electrical charging points as new revenue streams.
Kenya Power plans to install charging stations for electric vehicles in parking lots, major thoroughfares, and shopping malls, with its workshops serving as after-sales service centres.
It joins the Kenya Electricity Generating Company (KenGen) in investing in electric car charging infrastructure.
Kenya has joined a global push to promote electric cars and reduce dependency on gasoline and diesel, with fuel commodities accounting for the majority of the country's imports.