Tanzania's New Mining Equipment Cuts Production Costs
Posted on : Friday , 24th December 2021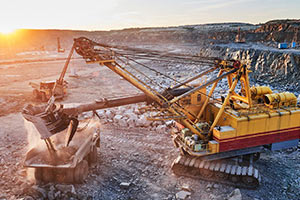 THE STATE MINING Organization (STAMICO) has purchased trucks and machineries worth 1.8 billion/- for drilling and exploring services in an effort to avoid leasing such equipment, which was costing the corporation millions of shillings.
Professor Simon Msanjila, Permanent Secretary in the Ministry of Minerals, stated following the formal inauguration of the brand new machines that the new invention sought to increase the corporation's productivity while also lowering production costs.
According to him, STAMICO had previously rented equipment for mineral drilling and prospecting from private firms, but with the new machinery in place, the company will now be able to boost production efficiency.
Prof Msanjila stated that the new machinery will aid in the completion of multiple drilling operations at Geita Gold Mining Limited (GGML).
'Initially, STAMICO officials had a daunting task during the implementation of drilling and exploration projects at the GGML, but with the acquisition of this new equipment, it means that in the course of fulfilling their tasks, they will boost pace and efficiency,' he remarked.
Dr. Venance Mwasse, Acting Managing Director of Stamico, stated that the new machines will increase their morale while doing their jobs at the GGML.
According to him, STAMICO acquired four motor vehicles and machinery for mineral drilling, as well as another for coal production at Kaburo village, Ileje District, Songwe Region.
According to him, the new equipment will also assist STAMICO in obtaining various mineral exploration and drilling bids because the company will now possess its own machinery. Nchiman Khamis, Senior Supervisor at GGML, stated that the new machinery will allow their organisation to boost its pace when carrying out drilling operations.
'Because we are approaching the rainy season, the machinery and trucks have arrived at the correct moment, and I assure Tanzanians that huge improvements are on the way,' said Mr. Khamis.
Source : africanminingmarket.com