Kenya's first Sh1.5 trillion high-speed highway
Posted on : Tuesday , 26th October 2021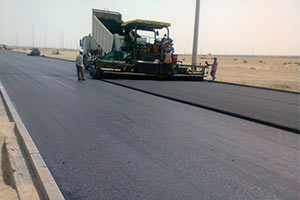 The Nairobi-Mombasa Expressway project to be executed by Bechtel Corp has revised it's plan to build the motorway and recoup its costs through tolls. The American contractor contracted to build the 473-kilometer expressway has estimated that the Public Private Partnership (PPP) model will cost Sh1.5 trillion — five times the budget.
According to the Parliamentary Budget Office (PBO), Bechtel now wants the government to directly fund the building of the high-speed motorway rather than using the toll model.
'The contractor has suggested that the government will receive greater value for money if the road is built under an EPC (Engineering, Procurement, and Construction) model rather than a toll one,' the PBO stated.
The Nairobi-Mombasa Expressway was initally anticipated to cost Sh300 billion in the outset but the costs have escalated now. The Mombasa-Nairobi Expressway is supposed to run alongside the Nairobi-Mombasa Road.
'Bechtel has been chosen to construct Kenya's first high-speed highway. 'The new 473-kilometer route would substantially increase connection, efficiency, and safety on the road between Nairobi and Mombasa,' stated Peter Mundinia, then-Kenya National Highways Authority director general.
The government hopes to finish the project in 10 phases over the course of six years. The first phase will feature an interchange near Konza and a branch road to Kyumvi (Machakos Turnoff) on Mombasa Road from the intersection with Namanga Road near Kitengela. The highway is planned for continuous speeds of 120 kilometres per hour, decreasing the existing ten-hour trip time between Nairobi and Mombasa to four hours.
Source : www.constructionkenya.com