AFRICA: Alphamundi Finances The Growth Of Solar Energy Provider Redavia
Posted on : Wednesday , 20th October 2021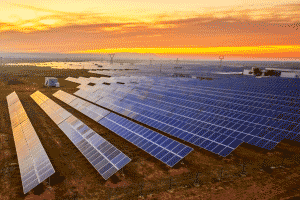 Redavia is receiving funding to accelerate the roll-out of its services in Africa. The company that provides solar power for commercial and industrial (C&I) customers is getting $1 million in mezzanine financing from AlphaMundi. The Geneva, Switzerland-based impact investment firm is investing in Redavia via AlphaJiri. The Mauritius-based fund was set up by AlphaMundi to provide debt, mezzanine and equity financing to support the resilience and growth of impact businesses in the food and renewable energy sectors.
Redavia's $1 million funding will enable it to expand its operations in Africa. This is AlphaJiri's first investment in solar commercial and industrial, and complements the fund's existing investments in renewable energy, including high-impact companies such as Amped, which provides solar photovoltaic electricity access kits, and SunCulture, which provides solar pumps for irrigation in West and East Africa.
Expanding Redavia's Activities
Redavia has grown significantly in recent years, providing solar power to companies in a number of sectors, including food processing, manufacturing, hospitality and real estate, utilities and construction, mainly in Ghana and Kenya. The transaction with AlphaMundi was advised by Open Capital Advisors.
The Nairobi-based firm advised AlphaMundi on due diligence under the US Agency for International Development's (USAID) Kenya Investment Facility Programme, which contributed to AlphaJiri's valuation of Redavia. Open Capital's work also included "an analysis of the competitive landscape in the solar commercial and industrial sector, covering key stakeholders, business models, technical offerings, customer preferences, and dynamics on pricing and battery storage, among others," explains AlphaMundi.
In addition to the mezzanine financing provided to Redavia, "AlphaMundi Foundation provided a combination of philanthropic financing and a repayable grant to support 7 of Redavia's (financially stable) clients in the agricultural sector in Ghana and Kenya that were affected by Covid-19," the Swiss investment firm says.