Leading Auto financing company acquires ROAM Africa's online car platforms
Posted on : Friday , 24th September 2021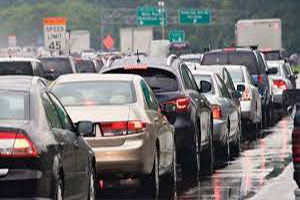 Autochek, the automotive technology business that facilitates vehicle finance across Africa, and ROAM Africa (Ringier One Africa Media) have agreed for Autochek to purchase the automotive markets Cheki Kenya and Cheki Uganda as Autochek grows deeper into the African market.

East Africa's expanding industry is positioned as a vital car finance centre, with credit penetration in Kenya at 27.5 percent, much greater than the West African market, which sits at 5 percent, and Autochek is now strategically positioned to scale as it becomes a pan-African competitor.

ROAM Africa remains committed to connecting Africans to opportunities and will focus on increasing the independence of its existing portfolio firms in East and West African countries.

The agreement will be finalised in the coming weeks, and Cheki Kenya and Uganda's activities will be integrated into the larger Autochek operations. The acquisition comes just one year after Autochek successfully purchased Cheki Nigeria and Ghana as part of its West African expansion.

Autochek's purchase of East Africa's top online car marketplace is the company's next move in expanding its footprint in the area and continuing its aim to provide seamless access to auto finance throughout the continent. Autochek plans to provide new technological solutions that will connect the car ecosystem and improve market adoption for vehicle loan finance, building on Cheki's ten years of expertise. ROAM Africa will transfer ownership and operating authority to Autochek as part of the deal.

"Autochek's mandate is to expedite African customers' capacity to obtain higher quality and more cheap automobiles by providing financing, while also derisking the auto loan process for financial institutions. We have long admired and collaborated with the Cheki brand; with today's announcement, we want to give even more confidence and transparency in East Africa's automobile sector by utilising the unique networks we are currently forming."

Cheki Kenya, which was founded in 2010, has a network of hundreds of dealers, over 12,000 automobiles posted monthly, and 700,000 monthly unique users on its platform, with an 80 percent year-on-year growth rate in the previous two years.

"Across the world, we see a new generation of digital automotive platforms, demanding significant specialisation," says Clemens Weitz, CEO of ROAM Africa. We think that Autochek is the only player in Africa with the finest staff and skills to genuinely deliver a game-changing customer experience. Our Cheki team has created a one-of-a-kind, market-leading brand as well as a genuinely exceptional business. Most importantly, I'd like to thank everyone on the team who helped make this a success. We are now looking forward to seeing that carried to the next level. While this is fantastic news for everyone concerned, African automobile consumers and dealers will benefit the most."