AstraZeneca partnership in Kenya to provide life-changing treatment to all
Posted on : Wednesday , 22nd September 2021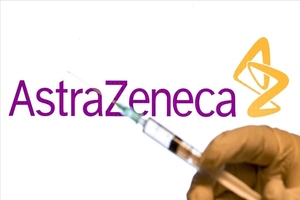 AstraZeneca is taking the lead in chronic illness management in Africa after partnering with the Pharmaceutical Society of Kenya (PSK) to establish the Kamba Ya Shanga project – a pharmacy-led end-to-end digitally integrated patient solution.
The collaboration is part of a shared vision and commitment to working toward a future in which all people have access to long-term healthcare solutions for life-changing treatments.
The COVID-19 pandemic, as well as the rising burden of noncommunicable diseases (NCDs), have forced stakeholders to look for innovative methods to improve health-care systems. As a result, the growth of healthcare ecosystems that focus on guaranteeing continuum of care and increasing treatment results while also enhancing the patient experience has been spurred.
The Kamba Ya Shanga project aims to bring together all essential healthcare providers involved in a patient's illness treatment journey. Patients will be individually recognized by a pharmacist through the program, have their chronic illness treatment and medication monitored, get assistance to ensure optimal therapy and accurate device usage, and be seamlessly directed to their GP should additional consultation be necessary.
"Pharmacists are well positioned to increase the reach of healthcare services by participating more in the management of chronic diseases," said Dr Daniella Munene, CEO of PSK.
"Pharmacists can have a beneficial influence on therapeutic results in patients on long-term medication for both communicable and noncommunicable illnesses, from detecting poorly controlled or undetected disease to providing drug therapy management and counselling."
AstraZeneca Country President for the African Cluster, Barbara Nel, said, "At AstraZeneca, we believe that patient experiences and results are our shared duty, and that innovation does not happen in isolation."
"Especially in the current environment, our pharmacists play a vital role in the continuation of treatment for patients. We are thrilled to be collaborating with PSK on the introduction of Kamba Ya Shanga, a Swahili word that translates to "a beautiful string of beads."
"The string of beads depicts the link between the patient, pharmacist, and doctor, altering the environment for patients while allowing pharmacies to refer them to the appropriate healthcare expert and follow their progress and response to medication."
"By collaborating with PSK, we want to have an even bigger beneficial impact on patients and healthcare practitioners, reaching results that beyond what any one stakeholder can achieve. This is the power of collaboration, with the patient at the center."
AstraZeneca is headquartered on the Cambridge Biomedical Campus and operates in over 100 countries, with millions of people worldwide benefiting from its breakthrough medications.