Rwanda has launched a Rwf690 million project to manage single-use plastics.
Posted on : Friday , 27th August 2021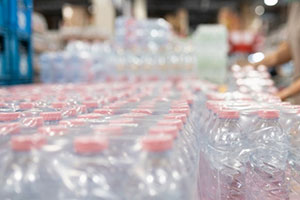 In the next five years, the Private Sector Federation (PSF) plans to contribute Rwf690.9 million to the collection, transportation, disposal, and recycling of single-use plastics.
As Rwanda commemorated World Environment Day, the "Sustainable Management of Single-Use Plastics Project" was inaugurated.
The theme of the day was "Ecosystem Restoration."
The new development is in accordance with Law N° 17/2019, which prohibits the manufacture, importation, use, and sale of plastic carry bags and single-use plastic products as of August 10, 2019.
The law is intended to safeguard the environment, the economy, and people's health from disposable plastics.
PSF will promote resource mobilisation from private sector institutions and ensure that all qualified institutions/companies contribute on time as part of the project.
The project, according to Rwandan Environment and Climate Change Minister Jeanne d'Arc Mujawamariya, is part of a solution to prevent and reverse biodiversity loss related to plastic pollution. It also falls within Rwanda's National Environment and Climate Change Policy, which aims to promote integrated pollution control and waste management.
Despite ecosystem services supporting human life in all development sectors, she said, critical ecosystems in Rwanda, such as wetlands, forests, and water sources, are under a lot of stress, particularly due to pollution, invasive species introduction, climate change, and habitat loss, among other things.
Rwanda, she noted, is endowed with some of the world's finest natural resources as well as ecosystem habitat for a huge number of endangered species because to its location in the Albertine rift.