Tanzanian Oil And Gas Experts Will Benefit From DMI's Expertise
Posted on : Thursday , 19th August 2021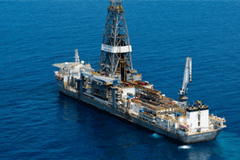 More relevant courses have been added to the Dar es Salaam Maritime Institute (DMI) with the goal of nurturing oil and gas experts to take advantage of the country's significant gas finds in the country's southern areas.

This was said by DMI tutorial assistant Captain Haruna Ally, according to the Daily News. The idea, according to Ally, is to train local specialists to extract gas rather than relying on foreign oil and gas experts.

Furthermore, in light of the exorbitant costs of studying abroad, DMI has decreased the cost for parents, thereby creating a platform for oil and gas engineering degrees to be gained in the country, according to the source.

The mechatronics engineering degree offered by DMI aims to increase the number of electronics specialists working in the shipping industry. Given the increased use of technology in the field, Ally claimed that the course primarily focuses on science. This training will assist oil and gas experts in developing cutting-edge software that will aid in the rescue of ships in the event of an emergency.

Nonarchectures and Professional Engineers is another course. This is intended to aid students in their understanding of shipbuilding design, including oil exploration ships.