Tanzania: Govt Banks On Manufacturing Sector, Trade to Boost Economy
Posted on : Friday , 30th July 2021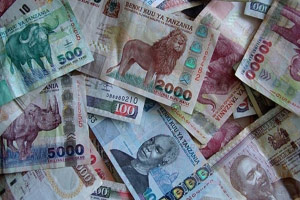 THE government of Tanzania is improving the manufacturing sector and trade to boost the economy and make the country develop.
German International Development Cooperation (GIZ) has supported a desk study to identify what the manufacturing sector needs to grow and uplift the livelihoods of Tanzanians.
GIZ funds this initiative through the Confederation of Tanzania Industries (CTI) Commission. A paper was presented early this month, which highlights and proposes to the government to have a special budget for research, big data and artificial intelligence (AI) innovations.
The paper entitled "The current state of play of the manufacturing sector in Tanzania" also proposes incentives to attract multinational companies to set up manufacturing industries and supply networks in Tanzania.
This, according to the report, will facilitate access to inputs for Tanzanian manufacturers and pave the way for localization. The study covers the regions of Arusha, Dar es Salaam, Kilimanjaro, Mwanza, Singida and Tanga and the sectors of iron and steel, agro-processing, fertilizers and chemicals, textile and apparel, leather and leather products.
Localization would go handin-hand with capital availability and knowledge transfer which are Important for sustainable business led by manufacturing industries and widening networks with international producers.
This study will, among other things, stimulate discussions among industrialists themselves and the exchange of ideas and views with the government for reaching a consensus on essential issues that enhance industrial development.
It will be discussed by Tanzania National Business Council (TNBC) meeting and other highest level public private dialogues.
During the study's launch, the government reiterated its commitment to promoting a robust private sector which is important for Tanzania to compete in the global economy and promote sustainable development.