Kenya, Tanzania Signs Over $1B Gas Pipeline Agreement
Posted on : Thursday , 15th July 2021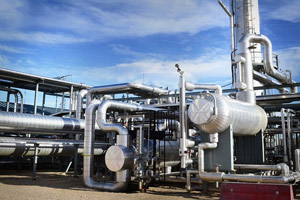 Kenya and Tanzania, after years of tense relations, have inked a multibillion-dollar gas pipeline agreement.

Tanzanian President Samia Suluhu visited Kenya for the first time to sign the agreement, at the invitation of Kenyan counterpart Uhuru Kenyatta.

"We are friends in East Africa. Kenya leads in investments in my country Tanzania, and has invested in 513 projects worth $1.7 billion, providing employment to 51,000 Tanzanians," Suluhu told a joint news conference in the Kenyan capital Nairobi.

"We also signed a gas pipeline deal today, which will transport gas between the coastal town of Mombasa in Kenya and Dar es Salaam in Tanzania." The project will cost 121 billion Kenya shillings ($1.1 billion) and cover 600 kilometers (373 miles).

Kenyatta said they have committed to reenergize a joint commission of cooperation, adding that "today we engaged in bilateral talks with President Samia Suluhu about issues that involve our two countries. We are not just neighbors geographically, but share culture, language and heritage."

According to the Kenyan president, MoUs on natural gas transportation, animal health and sanitary measures, culture, arts, social integration, and national heritage were signed by Suluhu and Kenyatta.

The two leaders reaffirmed their commitment to increase bilateral trade and people-to-people contact in order to deepen bilateral ties.