Tanzania's Special Department for Business and Investment is in the process of being established.
Posted on : Tuesday , 13th July 2021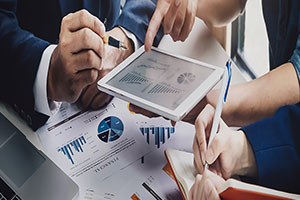 The government intends to create a specific department for business, investment, and industrial development in each of the 185 district councils, allowing regional business officials to handle business and investment in the country with complete authority.
Geoffrey Mwambe, Minister of State in the Prime Minister's Office responsible for Investment, presented the proposal during a two-day seminar in Dodoma for regional business officials.
Mr Mwambe stated that his ministry would carry out the plan in cooperation with the Ministry of State, the President's Office, Regional Administration and Local Government, the Ministry of Trade and Industries, and the President's Office Public Service Management.
Minister Mwambe emphasised the importance of regional business officers in catalysing business and investment processes in the country, which is why the government intended to create a separate department to help.
Mr Mwambe also wants business officers in all regions to oversee loans from the Prime Minister's Office that should be given to women, youth, and people with disabilities.
"At the moment, these loans are being supervised by community development officials, but this should not be in their capacity because they are not trained in business concerns," he said.
The Investment Minister went on to say that regional and district business officers should assist groups seeking government loans in developing effective business strategies, as many of them took out loans without knowing how to properly use them. He also emphasised the importance of establishing regional business centres to assist formalise all enterprises in the country.
Dr Maduhu Kazi, Executive Director of the Tanzania Investment Centre (TIC), earlier stated that his office had organised a special conference for business officers from throughout the country in order to create a larger exclusive army to oversee business and investment in the country.
Prof Godius Kahyarara, the ministry's Permanent Secretary, said his ministry will remain focused because President Samia Suluhu Hassan had already given her direction on subjects relating to investment in the country.
In order to encourage business and investment, he also emphasised the government's ambition to build industrial parks in all of the country's regions.
Source : www.monetarynews.tz