New guidelines for the production of packaging paper published by KEBS
Posted on : Wednesday , 30th June 2021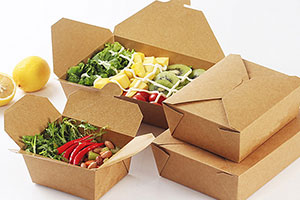 The Kenya Bureau of Standards (KEBS) has accepted new guidelines for Kraft paper production.
The guidelines detail the sample and testing criteria for Kraft paper used in the packaging of fatty, oily foods as well as dry foods like sugar and flour, as well as bread bags, shopping bags, wrappings, and laminates.
"Kraft paper is suggested for eco-friendly packaging since it is created from biodegradable, recyclable material, which helps to decrease waste and save the environment," said Bernard Njiraini, Kebs' Managing Director.
The revised recommendations include specifications for grease or oil resistance, pH, cobb, size, heavy metals and organic pollutants limitations, as well as microbiological requirements.
Kraft paper is used for a variety of industrial and commercial purposes around the world, including packing, individual item wrapping, bundling, and void filling. Paper sacks for industrial products such as cement and chemicals, flour and food bags at grocery stores, multiwall sacks, envelopes, paper bags, and corrugated layered cardboard are just a few of the applications for Kraft paper.
These standards will be especially beneficial to food makers, fast food outlets, paper converters, importers, exporters, standards enforcement organisations, and other stakeholders on a local level.
Kenya Standard KS 2489:2021, an updated specification for engine coolants, was also released by the standards organisation. It attempts to solve difficulties with tropical or summer coolants that were not covered by the previous standard. Anti-freeze properties are not present in tropical coolants.
Two types of glycol products are also covered by the amended standard. Ethylene glycol and propylene glycol are the two types of Ethylene glycol. Various characteristics were considered in both cases, including the freezing point, relative density, ash content, reserve alkalinity, PH, and boiling point. The standard also includes detailed test procedures for performance attributes.
Other new standards include the quality of water to be used for pre-mixing and a rust and corrosion test methodology to help identify inferior products in the market more rapidly.
As the fight against Covid-19 continues, KEBS has released new food safety and hygiene standards for all workers in the food production and supply chains.