Firm in Tanzania Introduces Low Cost, Time Saving Construction Technology
Posted on : Wednesday , 23rd June 2021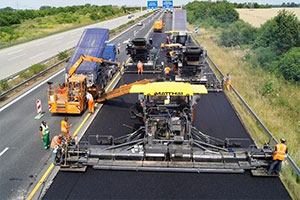 Locally owned Tanzania Company has recently introduced a new road construction technology which is known as Cold Mix Asphalt Technique (CMA), to Tanzania National Roads Agency (Tanroads) and other stakeholders with the determination of cutting down construction costs and to protect and conserve the environment as well as save time.

The Company's top official, stated during construction stakeholders' meeting that low cost comes in as CMA needs no larger machineries for bitumen emulsions, but only concrete mixer and other simple tools.

He further mentioned, "It is a low cost technology since it also needs no more professionals, and a bitumen emulsion doesn't require petroleum solvent, such as fuel and firewood to turn it into liquid. Just water and some few chemicals are required to make the liquid".

Further, he added, since bitumen emulsion does not need petroleum solvent, the forests are to be protected because use of firewood will no longer be pertinent.

He further told stakeholders that since application of bitumen emulsion requires minimal or no heating, It was further noted that bitumen emulsion are handed at relatively lower temperatures than traditional technology (HMA), consequently, dropping the risks of burns and other related negatives.