STARLINGER TO SHOWCASE THEIR HIGH-QUALITY PACKAGING PRODUCTS AT THE BEST PPPEXPO EXPO IN TANZANIA
Posted on : Wednesday , 13th January 2021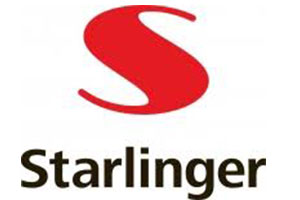 Starlinger & Co. Gesellschaft m.b.H the Austrian company signed up to participate at the 23RD PPPEXPO TANZANIA 2021 @ Diamond Jubilee Expo Centre, Dar-es-saalam.
Since the beginning of 1970, Starlinger has been supplying high-quality systems for the production of woven plastic sacks, coated and uncoated sacks, sacks made of leno fabric, valve sacks, FIBCs (Big Bags), or AD * STAR® box bottom valve sacks. Various bulk goods such as B. cement, chemicals, seeds, cereals, flour, sugar, citrus fruits, artificial fertilizers, animal feed and similar products.
Starlinger's proven expertise in the field of plastics recycling is experiencing growing interest worldwide. The Starlinger recycling technology and Starlinger viscotec business units have built a reputation as suppliers of advanced process technology for recycling and refining a wide variety of plastics, including PE, PP, PA, PS, BOPP and PET. Starlinger recycling systems are leaders in the field of PET recycling and refinement and have been approved by numerous brand owners as well as national and international authorities for the production of food-grade r-PET and HDPE granulate.
New developments and the latest technology in packaging production and recycling pay off. Cement manufacturers. Other innovative packaging products made from polypropylene fabric have also been developed as pinch-bottom bags, reusable shopping bags or for use in FFS (Form, Fill & Seal) applications. With the help of recycling, production and post-consumer waste are turned into valuable secondary raw materials. Manufacturers in the plastics sector, but also authorities that deal with waste disposal, can thus reduce raw material costs and improve waste management.
In both technological and product development, Starlinger focuses on achieving the highest quality standards in the respective application areas, while at the same time remaining cost-efficient and environmentally friendly.
The 23rd PPPEXPO 2021 - International Trade Exhibition on Plastic, Printing & Packaging is the largest trade event held annually in Tanzania, concurrently held with East Africa Trade Exhibition (EAITE). The exhibition attracts exhibitors from more than 20 countries and visitors from all over East & Central Africa, thus giving exhibitors an excellent opportunity to explore several countries in one time. Over the past few years, Tanzania has emerged as a major regional trade centre.
Visit their website at: www.starlinger.com
News source : www.expogr.com/tanzania/pppexpo
Source : www.starlinger.com