QATAR POLYMER INDUSTRIAL COMPANY TO SHOWCASE THEIR PP WOVEN PRODUCTS AT THE BEST PPPEXPO EXPO IN TANZANIA
Posted on : Wednesday , 13th January 2021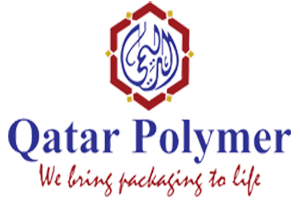 Qatar Polymer Industrial Company a Qatar company signed up to participate at the 23RD PPPEXPO TANZANIA 2021 @ Diamond Jubilee Expo Centre, Dar-es-saalam.
Their state of the art facility is built under the International Standards of HACCP, ISO 9001:2015, and ISO 45001:2018 with highly advanced machinery from raw material extrusion to finished goods. Highly experienced and expert staff manages the quality laboratory.
Qatar Polymer Industrial Company is the leading ISO 9001:2015, ISO 45001:2018 and HACCP certified manufacturer and exporter of Polypropylene Woven products manufactured in Qatar. They specialise in multiple Polypropylene and Polyethylene products like PP Woven Fabric (Laminated/Un-laminated), PP Woven Sacks, FIBC (Jumbo Bags) and PE Liners.
Qatar Polymer was established in the year 1999 under the roof of Al Dolaimi Holding group, with an installed production capacity 12,000 metric tons per annum and since than have been catering to customised global requirements from GCC countries, Europe, Africa, Russia and MENA region. Their bags are used for packing Fertilisers, Cement, Charcoal, Chemicals, Animal feeds, Seeds, Ice, Sugar, Flour, Food, Salt, Rice and Grains, etc.
The 23rd PPPEXPO 2021 - International Trade Exhibition on Plastic, Printing & Packaging is the largest trade event held annually in Tanzania, concurrently held with East Africa Trade Exhibition (EAITE). The exhibition attracts exhibitors from more than 20 countries and visitors from all over East & Central Africa, thus giving exhibitors an excellent opportunity to explore several countries in one time. Over the past few years, Tanzania has emerged as a major regional trade centre.
Visit their website at: https://qatarpac.net/
News source : www.expogr.com/tanzania/pppexpo
Source : https://qatarpac.net/