PROLINA INVESTMENTS COMPANY LIMITED TO PARTICIPATE AT THE BEST FOODAGRO EXPO IN TANZANIA
Posted on : Wednesday , 13th January 2021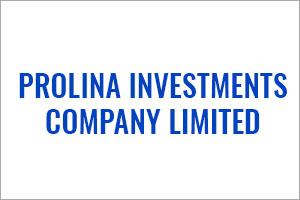 Prolina Investments Company Limited signed up to participate at the 23rd FOODAGRO 2021 @ Diamond Jubilee Expo Centre, Dar-es-saalam.
The 23rd FOODAGRO 2021 - International Trade Exhibition on Food & Kitchen is the largest trade event held annually in Tanzania, concurrently held with East Africa Trade Exhibition (EAITE). The exhibition attracts exhibitors from more than 20 countries and visitors from all over East & Central Africa, thus giving exhibitors an excellent opportunity to explore several countries at one time. Over the past few years, Tanzania has emerged as a major regional trade centre.
Prolina Investments Company Limited deals with Food items like Cashew nuts, Spices and Sea salts.
News source : www.expogr.com/tanzania/foodexpo