Cheki Kenya Brings in 100% Auto Financing
Posted on : Tuesday , 12th January 2021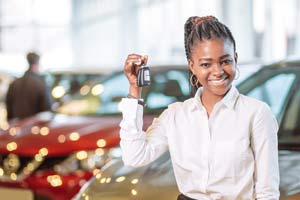 Leading online auto market Cheki Kenya has launched a 100% auto finance service in partnership with major banks across the country to help ease the financial burden of car purchases in Kenya.

Cheki Finance's 100 percent car loan service provides quick loans to buy locally and imported used vehicles and brand new cars listed on the site.

An average of 8000 listings appear on the site on a monthly basis with a traffic volume of 1 million visits per month.

This development is in line with Cheki's vision not only to be a destination for the purchase and sale of automobiles, but also to be an all-encompassing solution provider across the entire automotive value chain across the country.

Additionally the car financing service, Cheki will provide comprehensive auto insurance with a fast and friendly claims processes for purchased vehicles.

Launched in 2010, Cheki Kenya is a division of Ringier One Africa Media that operates and invests in leading marketplace websites in a number of East and West African countries.