PETRO NIKAN ALBORZ TO PUT UP THEIR STAND AT THE OIL AND GAS TANZANIA FROM 24TH TO 26TH MARCH 2021
Posted on : Tuesday , 22nd December 2020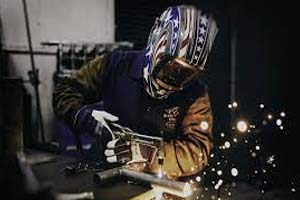 Petronikan Alborz has signed up as an exhibitor at the 06th Oil & Gas Tanzania Exhibition which is schedules to be held at diamond jubilee Expo center, Dar es Salaam from 24th to 26th March 2021.

The 06th Oil & Gas Tanzania Africa - Int'l Trade Exhibition will be the hub for key players in the Oil and Gas industry, attracting leading oil, gas and petroleum companies from around the world.

Petronikan Alborz Company since 2009 by producing a variety of lubricants at the highest quality level and domestic and foreign standards and using domestic experts and foreign consultants was able to proudly put a valuable collection of base oils in different grades in its product portfolio Give.

In order to expand the market and prove its capabilities, Petro Nikan Alborz Company has been eyeing export markets from the very beginning of launching production lines, and with the efforts of its honest and capable colleagues, has been able to reach more than 15 countries, including Turkey. , Malaysia, Singapore, India and the UAE and… (And all neighboring countries) export their products

Oil & Gas Africa will offer participants the opportunity to showcase the industry's latest achievements and technologies while networking with key figures from the region's oil and gas sector. The exhibition brings the industry together in a forum that is conducive to business. This event is not only a key international event on Oil and Gas exploration in Tanzania but also an important platform for establishing and building business relations globally.
Visit their website at: www.expressmotoroil.com
News source: https://www.expogr.com/tanzania/oilgas/