Swedfund is investing in women's health and self-care in East Africa
Posted on : Friday , 30th October 2020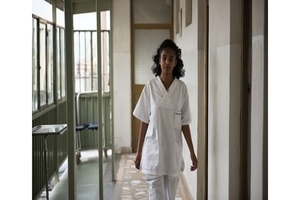 Swedfund, the Swedish government development fund, is investing in Kasha Global, whose e-commerce platform provides access to and purchase of contraceptive, menstrual and health care products, both online and offline, for women, primarily in Rwanda and Kenya.
The Chief Executive Officer of Swedfund Maria Hakansson said that "In Africa, it is quite common for sexual and reproductive health issues to be taboo and stigmatized. As a consequence, women also do not have access to knowledge that is right or have the ability to purchase healthy goods. Our investment aims to improve SRHR - the right to decide about one's own body, sexuality and reproduction is central to human rights and discrimination work. Kasha is a company whose business concept is based on making it easier, especially for women with low incomes, to find products and information designed for women's health and personal care.
Kasha supports both offline and online e-commerce through its 'Femtech' site, making it possible to purchase goods digitally from any kind of mobile phone, with or without an Internet connection.
The range varies from HIV tests, menstrual protection, contraceptives and condoms to skin care products, which means that customers can completely confidentially buy goods that may be difficult to obtain or that you don't want to let people know that you need to.
Impact issues are incorporated into the business model of Kasha and focus on three main areas: expanded access to health care goods, health records, as well as jobs and better livelihoods for women with low incomes.
Approximately 65% of the customers are women with low incomes in cities and in the countryside, who often find it difficult to obtain information and affordable products of good quality, linked to women's health.
These customers are reached through their more than 200 trained female agents who often come from the low-income segment themselves. The agents assist with results, take orders and deliver them to the final customer.
Swedfund's financing will enable Kasha's growth in Kenya and Rwanda, improve the digital platform and support the expansion to other African countries.
Investments in the healthcare sector continue to be made by Swedfund, with the goal of improving gender equity and growing access for all demographic groups to qualitative health care.
Source : africamedicalnews.com