The Advantage Kraft White Print paper enters packaging in Kenya
Posted on : Thursday , 8th October 2020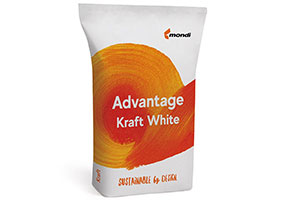 Dune Packaging is a manufacturer of rigid plastics has collaborated with Mondi to produce quality packaging for food items for the consumers, like grain, maize and flour using Advantage Kraft White Print paper.
Dune packaging along with its partnership wants to infiltrate the market by providing open mouth paper bag packaging with multicolour and complex designs.
"We have recognised a probability to change the packaging of milling industries in Kenya towards a pre-printed full-print, six-to-eight colour sophisticated designs" quoted Rohin Chandaria, CEO of Dune Packaging
"Mondi has demonstrated the quality of the Advantage Kraft White Printing and its efforts to differentiate their client's products from the rest. For the initial step it's required us to purchase an 8-colour Miraflex. It had an excellent success rate that the company has a second printer installed and now both printers are already running at full capacity using Mondi Advantage Kraft White Print."
This investment is going to allow Dune Packaging face challenges f its growing customer base across East Africa. Dune is increasing its use of Mondi's kraft paper products in their packaging portfolio
Not only Dune Packaging but King Plastics and Paperplast two more Mondi customers, have invested in purchasing Miraflex 8-colour printers to upgrade their facility.
"The Advantage White Kraft Print is favoured in jobs that uses patterns that are extremely detailed, layouts with an intricate print or considerable blanket of ink on the surface. When its customer needs the products packaging to have a best alluring power the companies print grade is used", says Conny Josefsson, sales director of Mondi Kraft Paper.