DMA and UNCDF providing farmers an easy access in different financial services
Posted on : Monday , 21st September 2020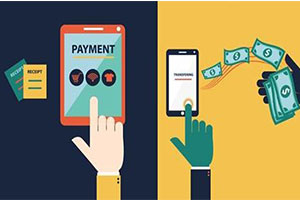 Tanzania-based Digital Mobile Africa (DMA) will be receiving funding's from the UN Capital Development Fund (UNCDF), with an achievement- based contract where an online platform will be provided to the to the farmers to have access to financial services providers, agricultural input retailers and crop buyers and sellers in the Kigoma region of Tanzania. DMA's along with multiple mobile network operators (MNOs) has integrated an online portal which grants access to Different financial services like credits, payments, savings, insurance and remittance under permit from the Tanzanian Postal Bank.
In the year 2019 in Kigoma, UNCDF and DMA worked together on a project which would advance the agricultural value chains. UNCDF along with funding also provided DMA with professional aid and network with collaborators specialising in the fields of financial services and farming sectors. Since 2019 DMA has enrolled 6,700 farmers and by 2021 pursued to enroll a total of 8,000 farmers in the program.
"Leaving No One Behind in the Digital Era" and "Kigoma Joint Programme" are projects brought to life by DMA's and UN's partnership and also with the collaboration with the Food and Agriculture Organization, the World Food Programme and the International Trade Centre, three of UN based organizations.
Digital Mobile Africa (DMA) is an "agri-tech" company established in 2018, which works in Tanzania and Rwanda with micro-small and medium-sized food processors, small holder farmers and other agribusinesses, which provides services on marketplace connections, digital financial services and data management. As of 2020, DMA has approximately 872,000 active users.
Established in 2018, DMA is an "agri-fintech" that serves smallholder farmers as well as micro-, small and medium-sized food processors and other agribusinesses in Tanzania and Rwanda. Its services include data management; marketplace connections; and digital financial services. As of 2020, DMA has almost 872,000 active users.
UNCDF is a part of UN Development Programme and was established in 1966. UNCDF strives to generate opportunities for poor people and their small businesses in developing countries by providing access to microfinance and other modes of capital investment. Currently the organization operates engages in about 40 countries in Africa and Asia aiming to work with countries emerging from crises. UNCDF financed approximately 65 million USD by providing support yo financial services providers which provisions to 32 million customers in the year 2018.
Source : www.africanews.co.ke