DOB Equity Makes Further Investment In Tanzanian Dairy Processor
Posted on : Tuesday , 1st September 2020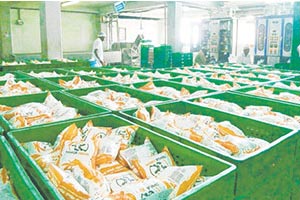 Tanga Fresh, a dairy processor in Tanzania has acquired additional investment from Dutch family-backed impact investor DOB Equity, to expand its production in the long-life milk market.

DOB Equity investment will also allow the dairy processor to expand its overall production capacity, providing access to a fair and reliable market for dairy farmers in the Tanga region.

Founded in 1996 in Northern coast of Tanzania, Tanga Fresh's partnership with DOB Equity began in 2007.

The dairy processor produces a wide range of products such as mtindi (sour milk), yoghurt, ghee, fresh and long-life milk.

"This additional investment from DOB will help Tanga Fresh expand its production in the long-life milk market," reads a DOB Equity statement seen by The Kenyan Wallstreet.

DOB expects the demand for processed milk to increase following regulatory and awareness efforts to sensitize people on the dangers of drinking unsafe milk.

"We expect to see increasing demand for higher-quality processed milk in the market. It's likely this will be largely driven by regulation and consumer awareness around the risks of drinking unsafe, contaminated milk and Tanga Fresh is well-positioned to meet this rising demand," says DOB Equity CFO Toine Hujibers.

The Dutch impact investor says the Tanga fresh Investment is based on the company's growth potential, and its commitment to offer small farmers a reliable market and fair pricing. Over the years, tanga fresh has grown its production from 15,000 to 80,000 litres a day in its modern, high-quality plant.

Tanga Fresh CEO Innocent Mushi welcomed the DOB investment saying that it will "strengthen our working capital flows and production capacity."
Source : www.expccfair.net