COLGATE PALMOLIVE (PAKISTAN) LIMITED AT THE INTERNATIONAL TRADE EXHIBITION IN DAR ES SALAAM, TANZANIA
Posted on : Thursday , 22nd August 2019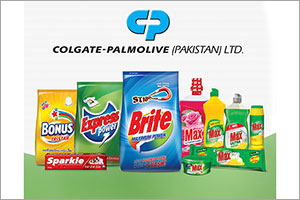 COLGATE PALMOLIVE (PAKISTAN) LIMITED, a global leader in consumer products is participating at the 22nd EAST AFRICA INTERNATIONAL TRADE EXHIBITION (EAITE), Tanzania's premier business event. The well renowned international trade event is to be hosted at the centrally located Diamond Jubilee Hall from the 07th to 09th November, 2019. The company is expected to introduce leading products to the Tanzanian and Sub Saharan market with a wide market penetration in the East African Region.

The EAITE is an engaging and premier exhibition which has a proven track record of successful previous editions. Showcasing a wide range of products, Colgate Palmolive (Pakistan) Limited brings to Tanzania a large number of innovations for which they are looking for distributors, retailers, importers and re-exporters. Colgate-Palmolive Pakistan today occupies a prime position in the consumer products market. The company is committed to ensure that consumers can continue to use their products for their quality, reliability and superior performance. In order to maintain market dominance by taking full advantage of technology the company aims to drive growth and achieve leadership position through quick development and launch new innovative products and get these to consumers faster than ever.

Although, Colgate Palmolive continues to lead the oral care market in both toothpaste and toothbrush categories, but they are promoting their other products this time for African market including Fabric care range including brands like Brite, Express Power, Bonus Tristar as well as Bonus Active. The Surface care range includes Lemon Max Bar, Lemon Max Paste, Lemon Max Ultra, Max All Purpose Cleaner and the Lemon Max Power Cleaner - Scouring Powder.

Innovative products and strong equity building campaigns have been key drivers in retaining market leadership. The event is the ideal forum for international companies to showcase their products and services to a huge market. Major company leaders from East Africa and surrounding regions are invited directly in collaboration with regional trade bodies in Kenya, Tanzania, Ethiopia, Uganda, Somalia, Mozambique and Congo including top industry leaders, government agencies and trade bodies.

A recent World Bank assessment summarizes that Tanzania has sustained relatively high economic growth over the last decade, averaging 6-7% a year. The country's overall population is about 55 million has made it a vital market in the East African region. The 2018/19 budget targets public investment to consume 45 percent of total spending, equivalent to 9.1 percent of GDP compared to 5.5 a year prior as the Government has prioritized efforts to improve industry and services, planned scale-up in multi-sector projects and manage public resources for improved socio-economic outcomes.

The 22nd EAITE has attracted a number of the industry's biggest names including experts, stake-holders, directors and other high profile decision-makers that makes it the ideal entry-way into the African economy for interested investors, manufacturers and suppliers. The event is expected to continue to bring the newest and most innovative products from around the world, directly to Africa.