Kenya Welcomes Novozymes, A Denmark Based Global Biotechnology Company
Posted on : Saturday , 29th June 2019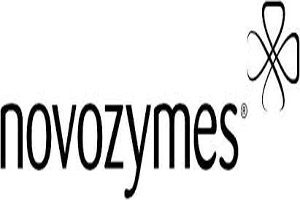 Novozymes, a Denmark based global biotechnology company, has opened a regional office in Nairobi, Kenya as it seeks to broaden its presence in East Africa.
Novozymes is a global market leader in biological solutions, producing industrial enzymes and microorganisms to food industry among other sectors.
The regional office will initially supply solutions to the brewing and baking industry and allow the company to meet customer and consumer needs.
Thomas Steenbech Bomhoff, Novozymes' Household Care division regional vice president said: "We are excited to invest in Kenya and Africa and can't wait to further strengthen existing relationships and build new ones to make it happen."
"We believe in a world with more biology. Novozymes has been present in Africa for many years, yet vast opportunities remain to reach more customers and consumers with sustainable biological solutions.
"Different industrial sectors require different organisms to activate various processes for their products and this presents our scientists with problems they research on to produce commercially viable industrial enzymes mainly targeting detergents, brewing and baking industries."
According to Regina Njeri, General Manager for Novozymes in Kenya, the regional office will also supply detergents into the market.
With the new office, Novozymes seeks to work more closely with breweries across sub-Saharan Africa by offering cost saving solution in terms of time, energy and water in the production of beer.
The firm also counts as a turnkey solution provider to the bakery industry through its innovative solutions which increase the shelf life of baked goods as it seeks to considerably reduce on food waste.
According to a report by the Capital News, the product is currently being tested on the flat bread market in Egypt.
Novozymes will also provide an enzyme that allows bakeries to optimize costs by reducing the amount of added sugar in bread.
In addition to the opening of the new office, Novozymes Kenya is working with Starehe Boys Centre where it will upgrade the school's biology laboratory and invest in new equipment.
The project is part of its Teach for Tomorrow, a component of the EDUCATE Programme that has a target to teach 1 million people about the potential of biology by 2020.